Highschool Mountain Biking Team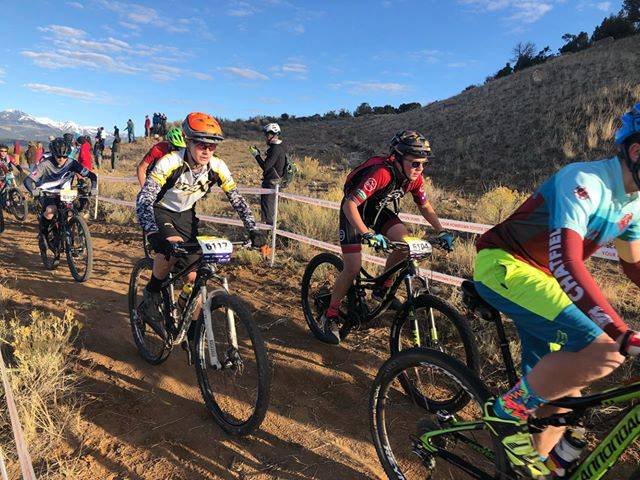 East high school, south high school, and central high school all come together as the Wyo team and competitively race in mountain biking. The competitive team has 4 races which are held in Colorado on Saturdays and Sundays. Members of the competitive team should plan $150-$200 per race for lodging, food, travel, and race fees. Scholarships for this are available. All coaches and ride leaders are voluntary, unpaid positions.  The team is a city wide, composite team of riders, from 9th-12th grade, coed. The team is a club sport with no funding from the schools. The season is roughly from August-October. They hold their practices at North Cheyenne Community Park, on Tuesdays and Thursdays from 5-7pm.
The head coaches for the Wyo X team are Jodee Pring and Todd Thibodeau. Other coaches and volunteers are Caroline Esch, John Hutchison, Dan Kapeller (East High), Dana Mcllvain (Central High), and Katie Rhoads (South High). Students at Cheyenne East high school who are involved in the mountain biking team are Nathan and Brian Mead. According to the website www.coloradomtb.com "The Colorado high school cycling league serves students in Colorado, Wyoming, and New Mexico. The league provides students with exceptional mountain biking opportunities with the goal of building strong minds, bodies, and character on pedal stroke at a time." The high school mountain biking team had 1383 2018 riders, 658 2018 coaches, and 4066 2018 volunteer hours. Their lifestyle is hoping that Colorado league student athletes graduate with confidence in biking as a sustainable, inclusive, and a healthy way of life. They learn skills in friendship, sportsmanship, discipline, and professionalism in athletes. As a community they have strong ethos of stewardship towards Cheyenne our trails and community, fostering a lifetime love of the wilderness.