The Drumming Duo
Hang on for a minute...we're trying to find some more stories you might like.
Summer practice is exhausting. The sun blasts the team as they run through plays. Two practices a day wears them down. No matter the weather, they must practice. There's new formations and timing. Every piece must have perfect rhythm. So many things to learn
But these athletes aren't dressed on helmets and shoulder pads. They carry trombones and bass drums. They are the East High Marching Band.
Seniors Zamboni Brown and Darien Suter lead the band for every show and rehearsal as the drum majors. Getting this position though was difficult. Similar to applying for a job, band members begin to audition and apply for section leaders and drum majors at the beginning of the previous marching season. Then on March 3, last school year, the pair found out they had won.
"It was a bit of a shock for me," said Suter. "There was a lot of really good contestants trying out for it, so it was a shock and a relief."
For Brown, he knew one day he would be in the lead of the band and now he is. "I've been watching marching bands since I was in 6th grade. It's an amazing feeling to finally be in the lead."
The two worked over the summer to prepare for the year. With a band camp and numerous marching practices both seniors are very excited for the marching season.
"It's a great fall show," said Brown. "We're doing superheros and it's awesome."
The duo conducts every game during the halftime show and also watches the band while they're in the stands and down on the track. This means they don't actually get to play, but their new position gives them a different perspective of the field.
"It's so cool to see this whole masterpiece come together while you're conducting, hearing and seeing it," Darien said. "As a marcher you can't see what you're doing, but up on the podium you can see it all come together."
To see the marching band and the drumming duo in action, stick around during East's halftime show for some quality entertainment and a great time.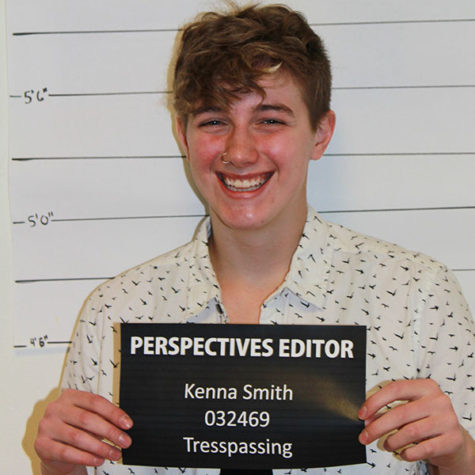 McKenna Smith, Perspectives Editor
Perspectives Editor
Class of 2018
Extracurricular:  Swimming, films, ice  cream scooper and bass player.

Favorite part of Thunderbolt: Meeting new...