Attitude and Effort Make all the Difference at State Cheer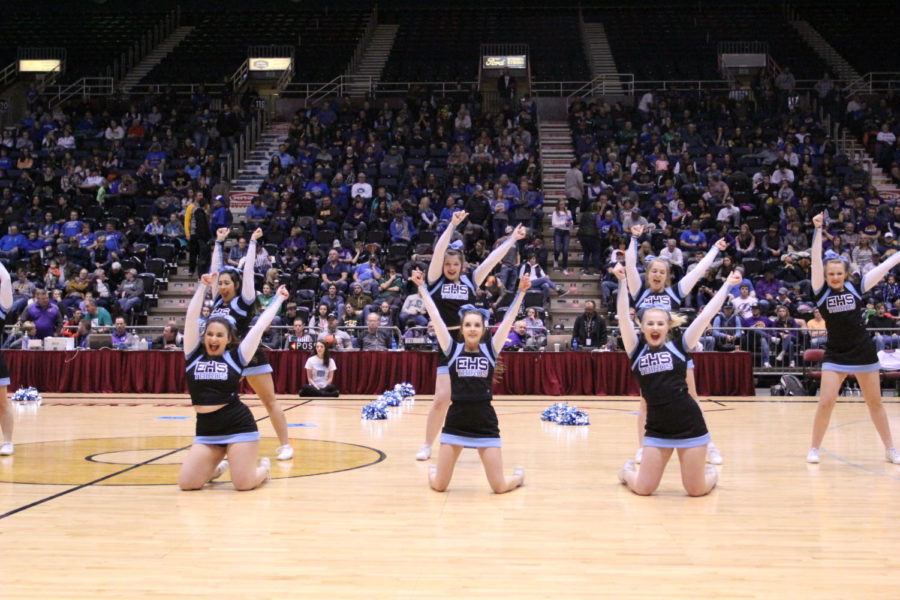 In the heat of a battle on the court or field, through the ups and downs of all sorts of seasons, one group always remains loyal to their school and teammates – the cheer squad. East High's cheer team is well-known for their school spirit, their efforts in the community, and competing against the very best.
At the State Cheer competition, held in Casper on March 6, the Thunderbirds took home third place in both the Game Day and All-Girl Cheer. Two trophies might seem like a good day, but the coaches and cheerleaders know they have so much more potential.
"You always want more," said coach Emili Brooksmith, in an interview with www.wyosports.net. "We're always striving to get first place, but sometimes it just doesn't happen. Cheer is a subjective sport, and we're going to put out the best routines that we possibly can but, knowing it's a subjective sport, we're going to come out here and do our best and walk away with our heads held high."
While the coaches believe this is a team on the rise, they don't have time to sit around and enjoy the moment. They are ready to help with spring sports and then roll right into summer training for the next competition. Look for the Thunderbirds to hoist gold in the future.
All-State Cheer recognition: Melanie Doughty, Brooklyn Prince, Alexis Martinez, Jazmin Snipes, Braeden Stewart, and Madison Wriborg.