Thunderbird Basketball falls short at State Tournament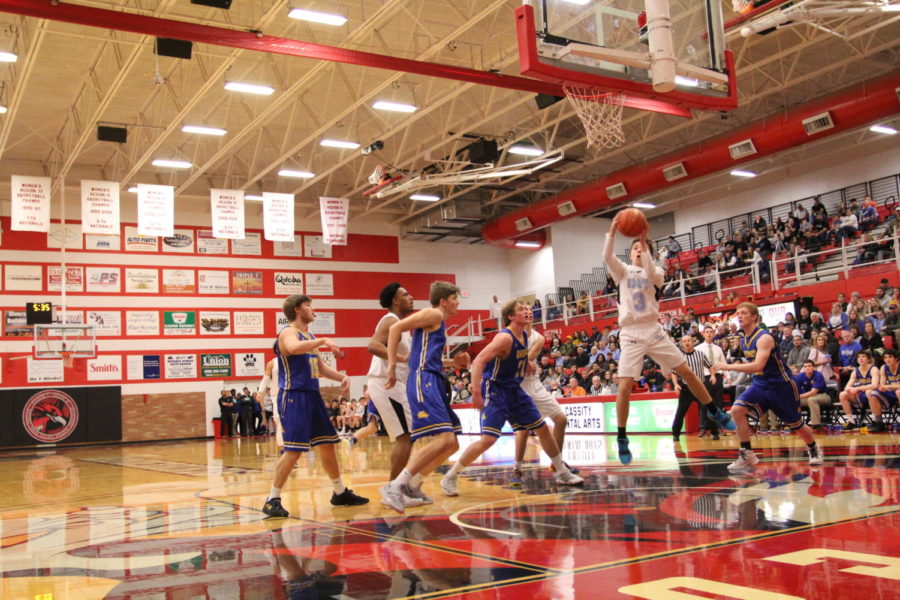 No one plays a sport to lose. No one puts in hundreds of hours of practice for second place. Every real competitor wants to win. No one goes into a season planning to fall short of their goals.
The Thunderbird girls and boys basketball ended one of the most successful seasons in Thunderbird history by falling short at the Wyoming 4A State Basketball Tournament. The two teams combined for an overall final program record of 49-8, with the girls earning 27 of those wins.
After being ranked as one of the top two teams in the state all season long, the boys basketball team (22-5) had no other expectations than a run at a state title. They entered the state tournament on a mission. After losing to Sheridan in the Regional championship, 79-57, they were seeking revenge.
The T-Birds got their chance at revenge, only it wasn't for the state title. In the semi-final games of the tournament, the T-Birds stumbled against Kelly Walsh, and Sheridan was upset by Campbell County. This set up the rematch, but now it was for pride and third place in the state.
In the team's final game, the T-Birds seemed to be on their way to a big win, leading 11-9 at the end of the first period, but Sheridan then used a 17-0 second quarter run to eventually take the win, 73-61.
On the girls' side of the tournament, no one was surprised to see the Lady Thunderbirds in the championship. While they had stumbled in the regional tournament, falling to Campbell County, they had posted the best record in the state, 27-2 entering the title game, and had played with a sense of purpose since December.
In the state tournament, the Lady Thunderbirds snuck past Kelly Walsh in the first round and then took revenge on the Lady Camels, 62-58, in the semi-finals. On the other side of the bracket, Thunder Basin rolled through Green River and Star Valley and waited for East in the championship game.
In the championship game, East jumped out to the early lead, but things unraveled in the second quarter. The Lady Thunderbolts posted a 23-4 scoring run going into halftime, and the Thunderbirds couldn't recover. While East made a few runs in the second half, Thunder Basin played arguably their best game of the year, taking the championship, 70-58.