Coronavirus forces a change in learning and teaching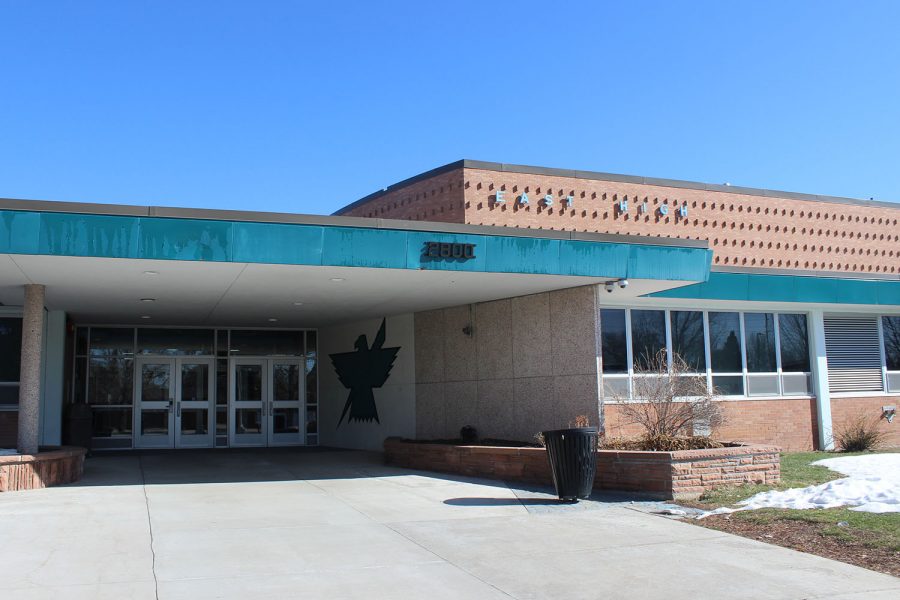 COVID-19 as taken a lot away from people everywhere, particularly in our schools. Hallways are quiet, sports are cancelled, classrooms sit silent, and students are now forced to navigate remote learning. Homes are now schools, parents are now teachers, and what used to be the dinner table is now a desk for schoolwork.
In mid-March, Dr. Boyd Brown, LCSD1 superintendent, made the difficult decision to shut down all schools and go to remote learning to protect the students and staff from the deadly coronavirus. Remote learning is a system for teachers or instructors to continue educating students using technology, and abiding by social distancing guidelines, but without the risk of being confined in classrooms and potentially spreading germs or viruses.
The school district realizes there are pros and cons to remote learning, particularly student access to technology. "Trying to be able to assess all of our students and not knowing whether they would have accessibility to the devices to be able to do that would make it problematic for the district," admitted Brown in an interview with www.wyomingnews.com.
Because most district students can access technology, teachers were asked to create lessons that could be completed from home. They had about two weeks to develop lessons, get their Canvas pages up and running, and do their best to continue the curriculum. While no one believes students are everyone realizes the teachers are doing their best to keep students engaged and productive.
"It's not horrible doing school from home," said sophomore Damien Turpin. "But personally, I'm not a fan just because things don't always work like they're supposed to."
It's obvious to parents, students, teachers, district and state administration, and the general public there are pros and cons to the system, as everyone at times struggles, but there is also a lot of success as well.
Many students can learn new technology and excel in it. They can feel confident with their technological abilities and can pursue an education from anywhere that has internet access. But, sometimes, students will find there are technical difficulties with online learning. There may be days when their internet doesn't work, when programs and software are down and they're unable to access their courses. This can be frustrating for many students, though often these bugs are fixed quickly, and students are able to continue with their work.
For those students with no access to technology, the teachers were also asked to create weekly "off-line" learning packets. The packets are picked up on Tuesday morning and returned the following week.
Flexibility is a unique feature of remote learning, but there are pros and cons. Remote learning means that you can continue with your job and family needs and do your schooling when the timing is right for you. Students aren't restricted with a class bell schedule. If a student understands the material, he can move quickly through the material and focus more time on material that needs assistance. This flexibility means the student oversees the schedule and effort.
Some classes don't offer as much flexibility, requiring students to log into class time or view discussions as they happen. The flexibility of online learning can also be difficult for some if they're not self-motivated. Since students aren't expected to show up at a certain time, a small minority lack the discipline or drive to make time for an education.
Another common issue facing remote learners is the lack of social interaction. It's a common complaint – I want to see my friends. Students can interact with teachers and classmates through Zoom meetings, but there's no hanging out in the 300 hall or running to Starbuck's at lunch. For students who truly need face-to-face interactions with teachers and friends, remote learning is a struggle.
"I think that it's definitely a challenge sometimes," said freshman Elaina Archuleta. "Because when you need help you can't really get the same help like you do when in a classroom, but other times it can be great because you can get all of your work done at your pace, and you can get it done in one sitting if you want and not be in a rush."
As of right now there is no plan to when or if students will go back to school for the 2019-2020 school year, but whatever the school board decides will be the best and safest option for the students and staff.