Problematic Paul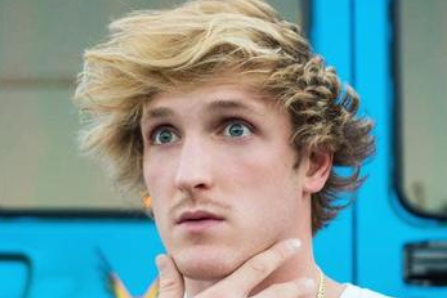 At this point, who hasn't heard of Logan Paul? Due to videos like catchy song parodies, pranks, and dopey holiday videos, Paul is an internet phenomenon for multiple reasons. However, arguably the most memorable moment in his internet presence was the moment he uploaded his video entitled "We found a dead body in the Japanese Suicide Forest".
As soon as this video was made public, the internet went crazy over it. If you haven't seen the video, it takes place in, you guessed it, the Japanese Suicide Forest. This is a large forest at the base of Mount Fuji where it is estimated about 100 people end their lives every year.
For some reason, the Paul brothers, accompanied by some friends and a guide, decided to camp for the night in this forest. To their surprise, they ended up discovering a dead body just shortly after meandering in. Long story short, they didn't end up camping.
The reason this video ended up blowing up is most likely because of the disrespect Logan Paul showed for the man they found in the forest.
"Suicide is a huge thing," junior Mikayla Snow said. "For him to sit there, laugh at it, and make fun of it was not okay and a lot of people related to that."
Paul posted an apology video within just a couple weeks after the Suicide Forest video. This second one was not taken seriously by most, but some saw it as sincere.
"I don't think it was scripted," said freshman Emma Rudell. "I think he meant the key points of it because he realized it was dumb even though he still thinks it was a good video."
According to junior Morgan O'Neil, his break from the internet was a result of the backlash he received and he would not have taken the break if he had not meant at least some of the apology.
Even though this video is the one that got the most attention regarding his time in Japan, Paul was seen disrespecting the Japanese culture as a whole. So why did that not get focused on as much?
"Why would you apologize about something small when it doesn't affect your followers as much?" Snow said.
O'Neil agreed, "He didn't get in trouble for anything else. People brought them up but it wasn't as big as the Suicide Forest video."
Many people say that they would never react like Logan and his friends did, but it is hard to determine exactly what you would do unless you experienced it yourself.
What we can take away from this phenomenon is to be aware of your presence and the influence you have, and that's something Logan Paul just learned himself.