Asia Trip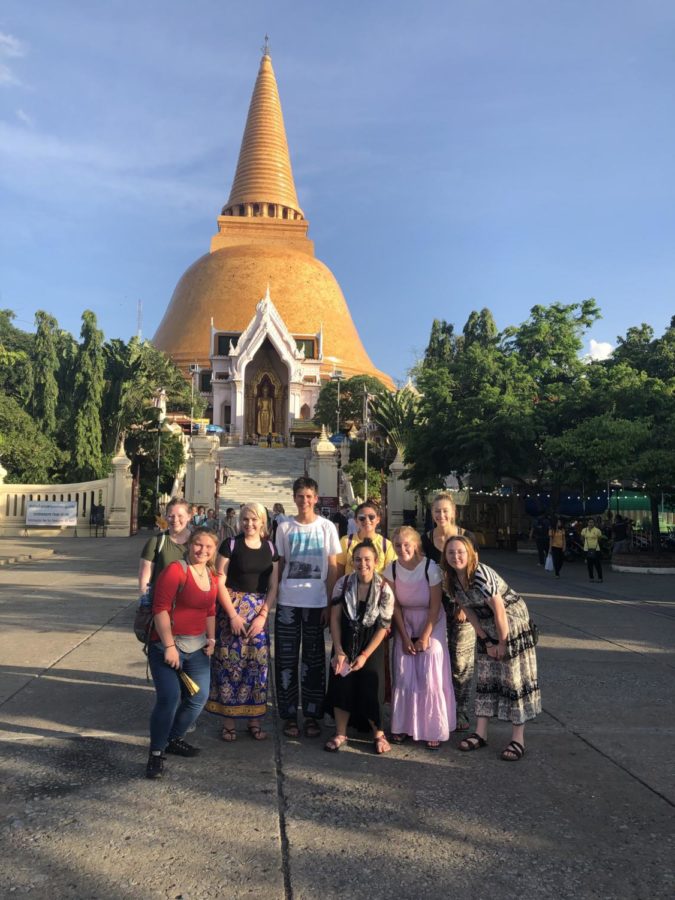 From the small quiet town of Cheyenne to the very crowded streets of Asia, last June, twelve students traveled to Cambodia, Thailand, and Vietnam for 11 days. Mrs. Zumo, the biology teacher, set up the whole trip because in Asia the students studied biology.  
The trip to Asia was a new and interesting experience for the students. "My favorite part of the trip was when we were in Thailand and we got to wash the elephants." says Brooklyn Prince (12).  
They also got to see places that one doesn't see every day in Cheyenne. "My favorite part was being on the beach. It was really cool, it was different, so it was fun." said Madison Terry (12).  
Seeing the different cultures throughout Southeast Asia was another high point of the trip for some. "My favorite part was probably going to the markets and bargaining with the local people. They were all really nice to us because we weren't from where they were from. It was fun to see that culture and that part of living, "said Lindsay Eldred (12).  For Madison, Brooklyn, and Lindsay the trip to Asia was an experience they'll never forget.