Building Hope. Building Lives. One Family at a Time
Hang on for a minute...we're trying to find some more stories you might like.
Do you know what it's like to build houses for people who really need it? Well, the students of East High teamed up with Habitat for Humanity to do just that along with South High and Central High students.
The students came together with Habitat for Humanity to help the future building of two twin homes for four families later this year. The construction teacher at East, Mr. Eldridge, started a partnership with Habitat for Humanity in the beginning of this school year.
Habitat for Humanity of Laramie County is part of a non-profit housing organization that helps to eliminate poverty housing. Their funding buys building materials, land, and other construction-related costs, while laborers donate time to build the homes for local families in need.
The students and teachers of East High that are a part of this project really enjoy working with Habitat for Humanity and with the other schools of Cheyenne.
"The great thing that I love about it is we're applying skills that students are learning in the class," said Eldridge. "We're bringing it into the construction world and making it real."
The benefits of the program go beyond providing affordable housing. "I just feel like it's a win-win for the community and the students because we're learning how to build houses, and a lot of kids have passion for this kind of class," says junior Jacob Fernandez. "So, we're having fun out here and also helping people out that are needing help."
Most importantly, the Thunderbirds enjoy this project not just because they are having fun, but because they are helping the community.
This is a big opportunity, which benefits the community, so others can live as comfortably as they should, and the students are able to apply what they've learned in school to a new experience.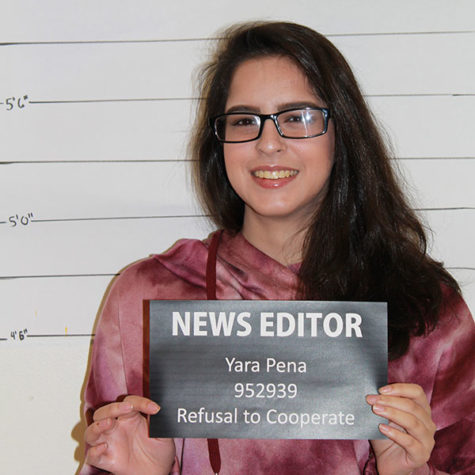 Yara Pena, News Editor
Class of 2018! Extracurricular Activities: binge watch Netflix, hang out with my friends; What I like about the Thunderbolt is that I can challenge myself...